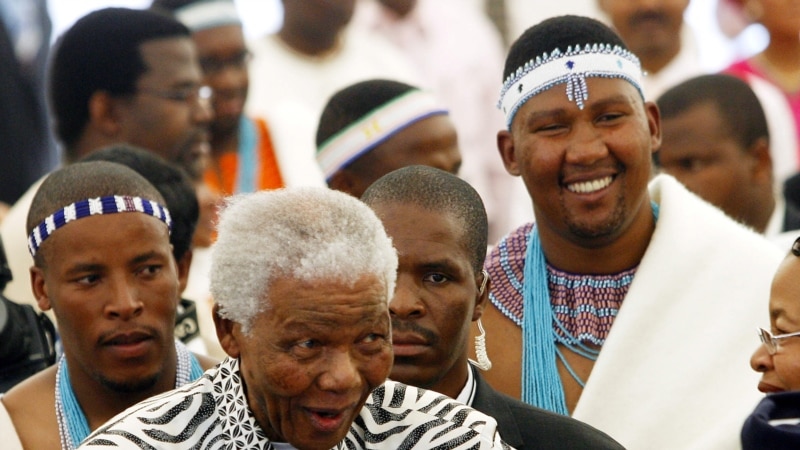 The Congress of South African Trade Unions (COSATU) has congratulated anti-apartheid icon and former South African President Nelson Mandela, who celebrates his  94th birthday Wednesday.
COSATU spokesman Patrick Craven said Mandela will continue to be an inspiration to all South Africans, as well as the rest of the world.
"COSATU wished Nelson Mandela a very happy birthday and many more years of happy life.  Nobody has done more to earn it in South Africa and he remains an inspiration to all of us," said Craven.
"Our message is to wish him well and to hope that his inspiration will contribute towards continuing the work, which he so much set in motion both in prison and as president, and which can still inspire us today to solve some of the huge problems, which we still face as a country, particularly the very high rate of unemployment, poverty and inequality."
Craven said COSATU has enjoyed a strong relationship with Mandela.
"COSATU always has an excellent relationship with Nelson Mandela. When we set up a special award named after our founding president, the Elijah Barayi Award, the first person we gave this to was Nelson Mandela. And, it was an obvious choice; there was no debate about that," said Craven.
"He always saw the workers and the poor as the main people who have to benefit from political liberation. And, the tragedy is that, today, many of those are still not completely free.  He has won our political freedom for us, for which we will always be grateful.  But,
Comments
comments
Category: Africa