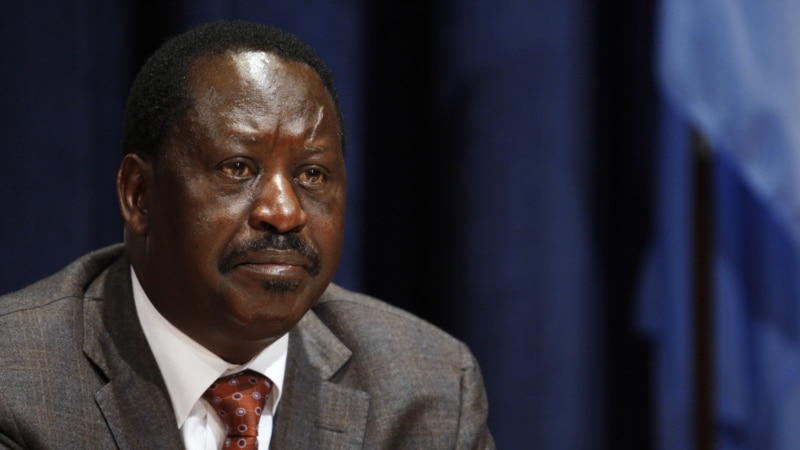 A leading member of the Orange Democratic Movement in Kenya's coalition government has dismissed calls by a former advisor and opponents for the immediate resignation of prime minister Raila Odinga.
Ababu Namwamba, who is also a parliamentarian, said accusations being leveled against the prime minister are aimed at undermining Mr. Odinga's credibility and popularity ahead of the next general election.
His comments came after Miguna Miguna, a former adviser to the prime minister, called for his resignation for what he says is Mr. Odinga's abdication of his constitutional responsibilities. He also accused him of condoning graft.
But, ODM leading member Namwamba said the allegations should be rejected "with the contempt that it deserves."
"We have information, and we have good reason to believe that Mr. Miguna is acting and working at the behest of the rivals of the prime minister who are determined to go to any extent to scuttle his presidential bid," said Namwamba.
"It has been clear the kind of support he [Miguna] has received from within circles … desperate to paint the prime minister as bad … in the public eye."
In his newly released memoir, Miguna said he has evidence connecting senior officials of the prime minister's ODM party to violence following elections in late 2008. The 30-day conflict left at least 1,300 people dead and over 600, 000 displaced.
Namwamba said Miguna is committing a crime under Kenyan law for refusing to divulge information necessary for the prosecution of alleged masterminds of the violence.
"In the Kenyan constitution, withholding evidence is a criminal
Comments
comments
Category: Africa