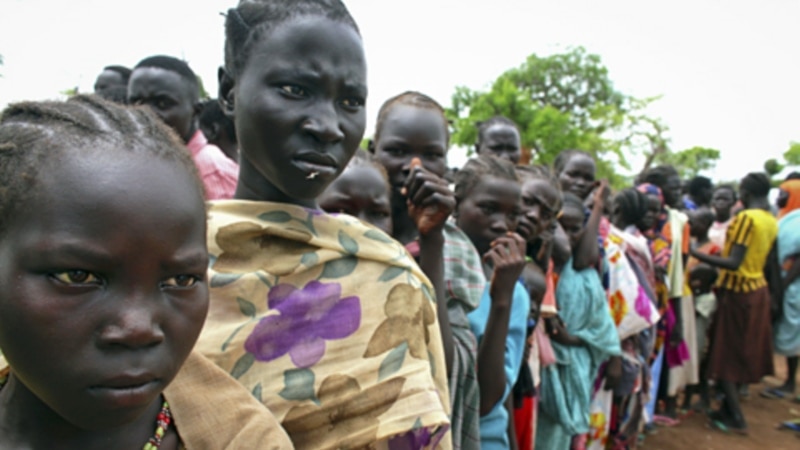 GENEVA — The United Nations refugee agency, UNHCR reports aid agencies are racing to reverse the alarming health situation in South Sudan camps. The UNHCR says aid workers are intensifying efforts to bring down the high rates of malnutrition, disease and death among Sudanese refugees in two camps in Unity State and Upper Nile State.  
The U.N. refugee agency reports South Sudan is now hosting 170,000 Sudanese refugees.  And, it says more are arriving from South Kordofan and Blue Nile every day seeking refuge in, what it calls, some of the most inhospitable places imaginable.  
Many of the 60,000 refugees in Yida camp in Unity state are suffering from a variety of illnesses.  Children make up more than a quarter of this population.  
Health workers in the camp first saw a significant hike in death rates among refugee children in late June and early July.  The group, Doctors Without Borders reports an average of five children are dying every day, mostly from diarrhea and infections.
UNHCR spokeswoman, Melissa Fleming, says aid agencies are providing emergency treatment and have been working to mitigate the risk of water-borne and hygiene-related diseases.  As a consequence, she says mortality and morbidity rates have stabilized and even decreased in the last three weeks.
But, she says the situation remains extremely worrying.
"This is a race against time basically," said Fleming. "People are coming across in absolutely horrendous, fragile conditions.  They are extremely vulnerable and when the conditions are not fantastic when they cross the border in a place
Comments
comments
Category: Africa