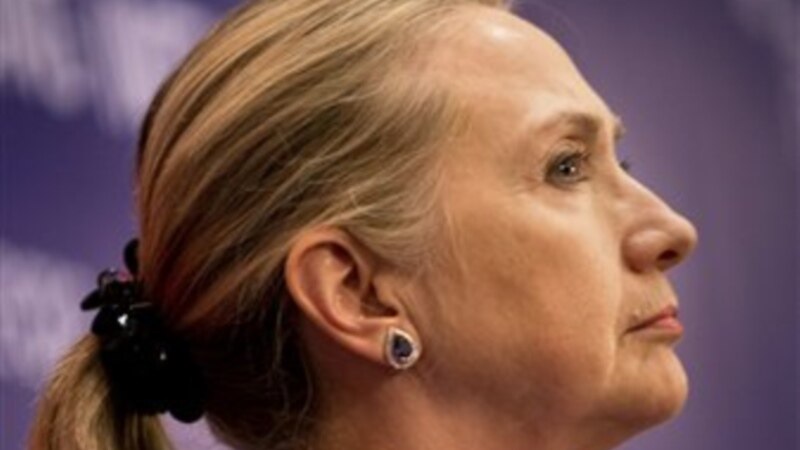 CAIRO — U.S. Secretary of State Hillary Clinton visits Egypt over the weekend to meet the nation's first freely elected president, Mohamed Morsi, a member of the Muslim Brotherhood whose Islamist followers want to reassess the previously close relations between Washington and Cairo.
Clinton's visit, scheduled to begin Sunday, comes as many Egyptians are increasingly concerned about what they consider American interference in the domestic affairs of this Arab nation of more than 80 million people.
High on the agenda for the secretary of state's meeting with President Morsi are likely to be Egypt's political transition, its struggling economy, its peace treaty with Israel, and U.S. aid totaling more than $1 billion a year.
Manar Shorbagy, a professor of political science at the American University in Cairo, says in this new phase, the United States must reassess how it deals with Egypt.
"On the part of the United States, I hope that the United States would redefine its interests in the region because so far it has been defining its interests in the region as oil and protection of Israel," Shorbagy says. "I think there is more to the Egyptian-American relationship than to do just that. It will be important to have a relationship with Egypt based on the mutual interests with Egypt."
Egyptians want respect
She says through the Arab Spring revolution, Egyptians demanded that their own government treat them with dignity and respect, and this will now also carry over to how they deal with the rest of the world.
x
Egyptian President Mohammed Morsi
Comments
comments
Category: Africa